The Bue-Pink team and volunteers were part of the women's program on Saturday, October 22, 2022, at the Victory Life Bible Church, Mercyland, Kola, Lagos, where they offered our cancer prevention, screening, and control services for the women.
Our team, led by Mr. Raphael Ajala and Nurse Esther Eludoyin, educated the women about breast and cervical cancer prevention and offered them information about HPV vaccination for cervical cancer prevention.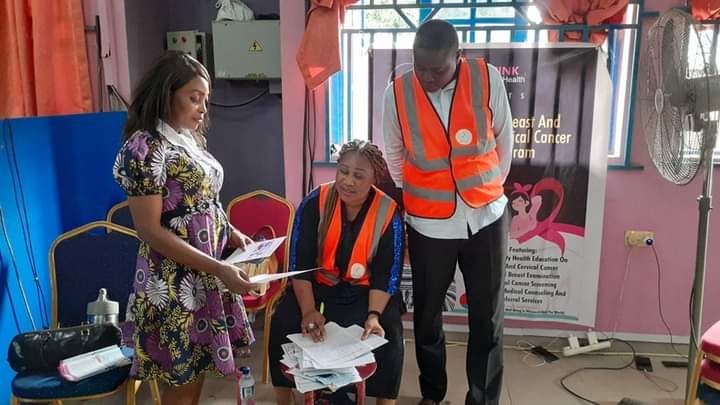 The women subsequently had clinical breast examination and cervical cancer screening in a private room, and those with positive screening results were referred to our center for cryotherapy.
The women were swift to extend another invitation to the team to return next week to offer the services to another set of their members.