The first community session of the Optimal Health for Women Project commenced on October 12, 2022, within the premises of Ebenezer Primary School 1, Ojokoro, Lagos. The 3-hour event, which targeted schoolteachers, began with a cancer prevention education session led by Dr. Ola. The session also described breast self-examination procedures and introduced human papillomavirus vaccination for the teachers.
This session was immediately followed by breast and cervical cancer screenings in the teachers' private rooms, where our nurses and volunteers treated them with dignity and professionalism. Those with early cervical lesions were referred to the organization's community cancer center for their cryotherapy procedure. Other women needing further medical counseling and answering other questions related to their health were seen by Dr. Ola and appropriately attended to.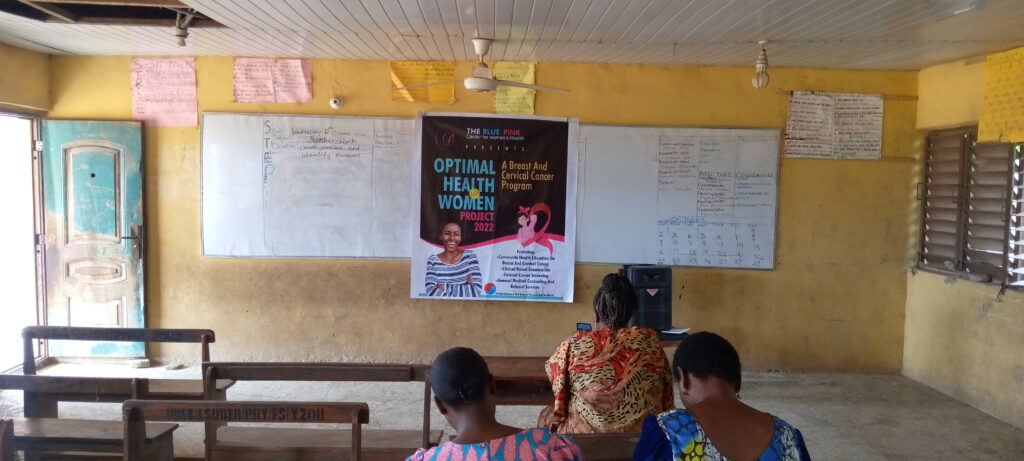 The teachers expressed great satisfaction with the services offered to them and appreciated our team's professionalism. The school provided fruits and chilled water for the team as a token of their appreciation.
Meanwhile, one of the teachers granted an interview after the event to appreciate the team, the organization, and our esteemed project sponsor, the 4W-YALI organization.
Stay tuned for the next outreach by the team.
Please subscribe to our newsletter to receive updates on our community activities towards cancer prevention and control in Nigeria.