The premises of the King David Ministry at Shogunle Bus Stop, Oshodi, were agog on Saturday, October 22, 2022, when the Blue-Pinl Center staff and volunteers stormed the annual women's program to offer our usual services.
Dr. Ola led the congregation in an extensive and highly educational session on cancer prevention, including a demonstration of breast self-examination and HPV vaccination awareness for women and girls in the church.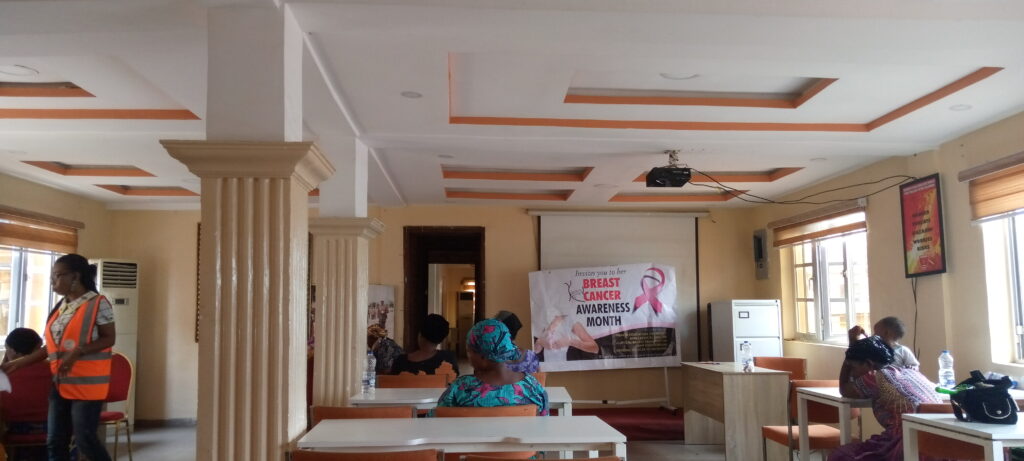 Screening for breast and cervical cancer went concurrently with the education session, and those needing further consultation and cryotherapy were seen separately and asked to visit our center for the procedure.
The General Overseer and the head of the women's group expressed their gratitude on behalf of the church and were very happy with the services offered.