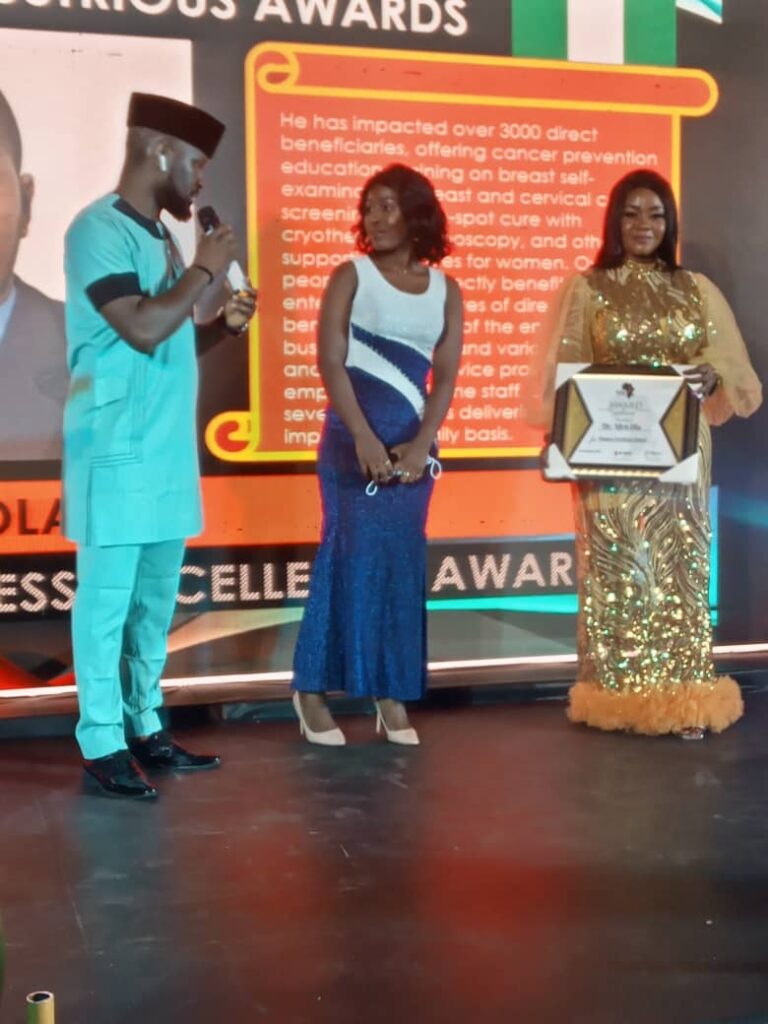 It was a memorable day on the 9th of December 2021 when the Blue-Pink team was honored at the 2021 African Illustrious Awards Night.
In an unprecedented show of appreciation for startups driving change using innovative systems, the Blue-Pink cancer control model was hailed as a revolutionary force for cancer control in Nigeria. In addition, the startup was honored for its immense contributions within a short time and the impacts it has had in terms of job provision for young people, businesses, and corporate entities.
The award was in recognition of the innovations and impacts that our organization "The Blue-Pink Center for Women's Health" has achieved in the outgoing year. We are simplifying access to cancer education, screening, and control services for women and girls in Nigeria through a model that is already proving to be a game-changer.
The startup's focus on low-income women lends further credence to its in-built mechanism to address the most devastating problems of poor, hard-to-reach women and girls in Nigeria.
Due to his efforts to implement and promote this model, our founder/CEO, Dr. Idris Ola was duly honored at the ceremony.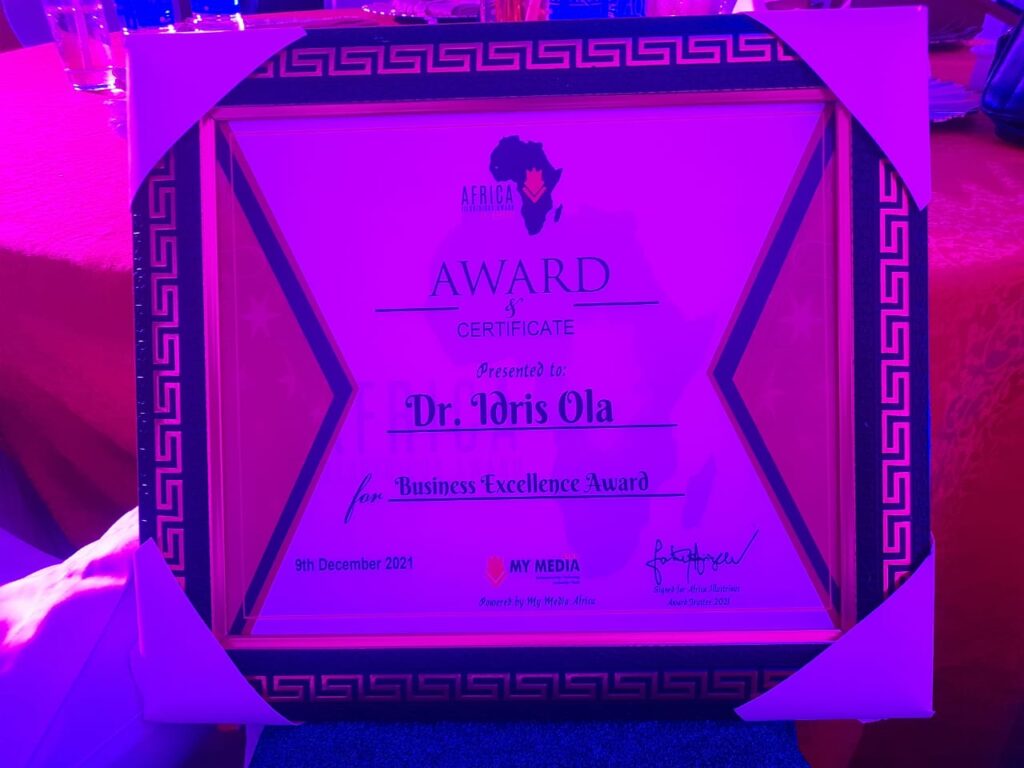 The Africa Illustrious Awards is a prestigious recognition for Africans who have made significant impacts and contributions to the development of the continent in various ways including leadership, business, philanthropy, among others.
Some of the other awardees include Gov. Alfred Mutua of Machakos County, Kenya ( Best Governor of the Year) accompanied by Narok Senator, Ladema Olekina, Hon. Salami Luqman father of EDOSEMA, Prof. PLO Lumumba(Best Pan-Africanist), Hon Ousmane Touray from The Gambia, Lawal Hamzat, Shirley Igwe, Emmanuel Tuloe(The boy who found and returned $50k and $100k Liberian USD), Mutebe Henry from Uganda, Strive Masiyiwa from Zimbabwe, David Adeleke (Davido), Hon. Jewel Taylor, Vice-President of Liberia, Chinedu Okoli (Flavour), Peter Ndifong from Cameroon, Dr. Charles Hackman from Ghana, among others.
Our Chief Operating Officer Nurse Oluwafunmilayo Ayinuola was at the ceremony to receive the award on Dr. Ola's behalf.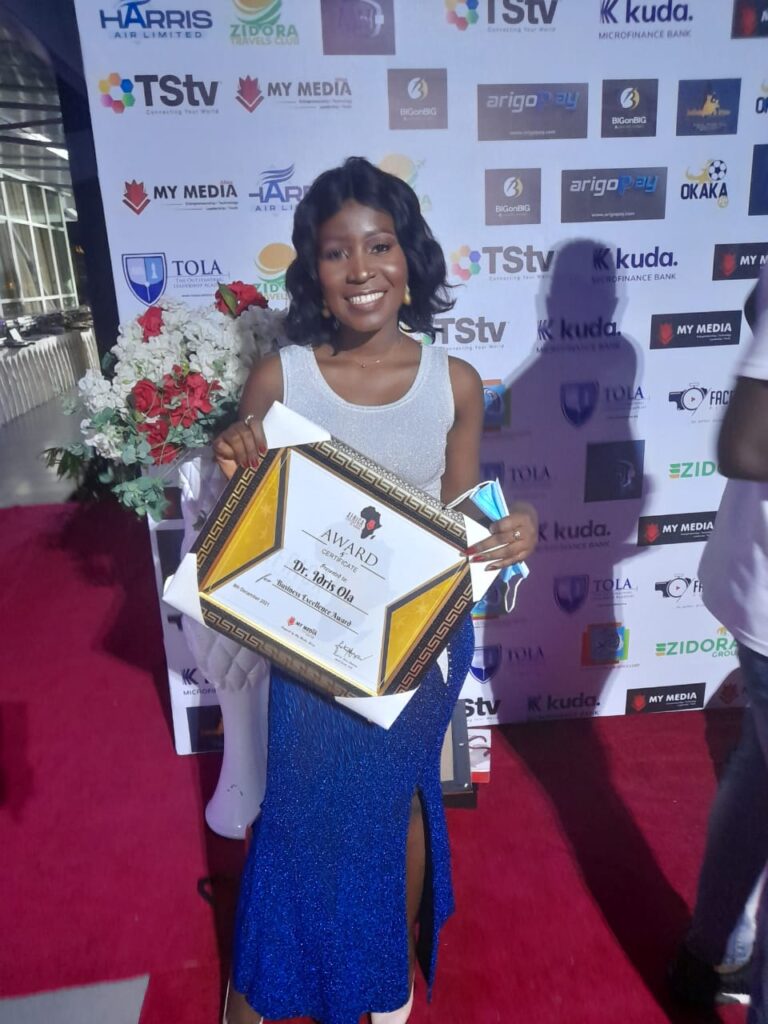 For more information about the awards, kindly read here https://africaillustriousawards.org/