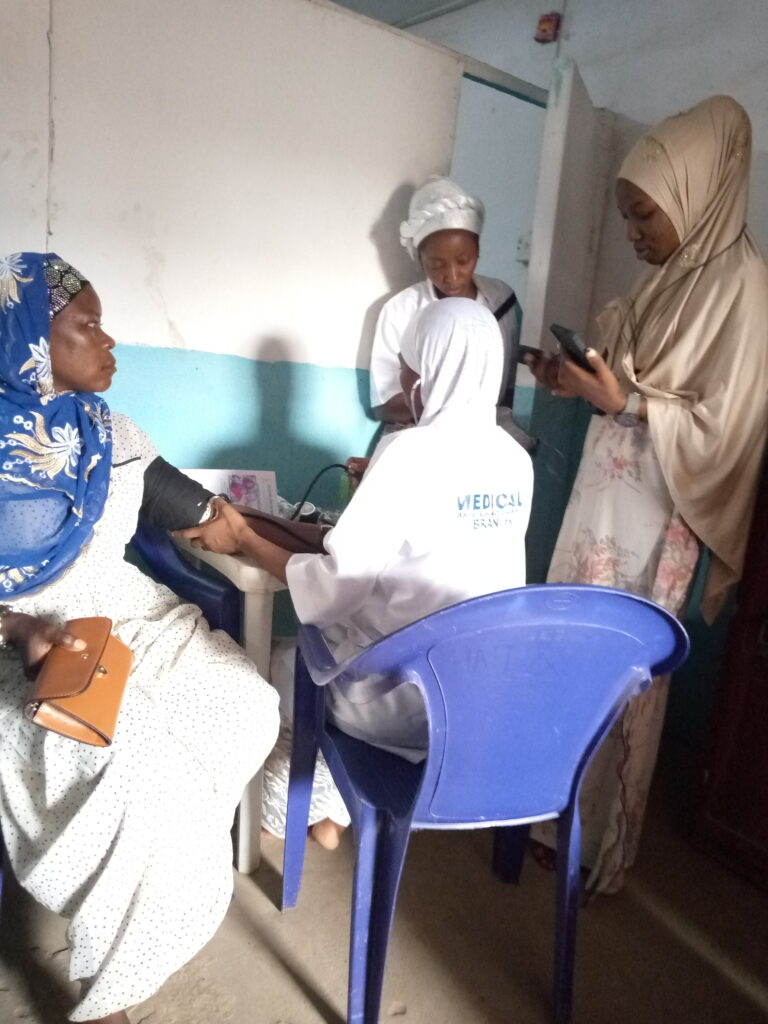 In a follow-up cancer control outreach to the NASFAT Alakuko branch, many women in the branch benefited from our cancer screening services on March 20th, 2022.
The program, which was organized in conjunction with the NASFAT Health team at the branch, witnessed a massive turnout of women who had earlier pre-registered with the health team.
Screening commenced in earnest at 10 am and the venue was a beehive of activities till about 4 pm the same day. In addition to the breast and cervical cancer screenings, the NASFAT health team offered blood pressure checks, blood sugar checks, and other minor checks. Our doctor, Dr. Ola was on the ground attending to minor gynecological consultations and offering appropriate post-screening counseling to women.
The beneficiaries, the NASFAT health team, and the leaders of the NASFAT Alakuko branch expressed their gratitude for the efforts made by the team to offer quality services to them. They also express eagerness to continue to partner with the Blue-Pink Center for Women's Health for their health needs.
The Blue-Pink health staff and volunteers in turn expressed their satisfaction with the conduct of the outreach and the response from the women.